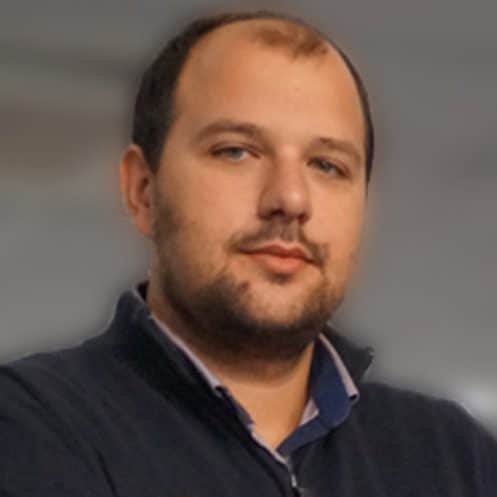 Electrical Engineer - ΙΩΝΙΚΗ Autonomous
g.kotakis@ioniki.net | +30 2541 20 00 22
George Kotakis is an Electrical Engineer in the department of renewable energy sources of the company ΙΩΝΙΚΗ Autonomous, a graduate of the department of Electrical and Computer Engineering, Democritus University of Thrace.
The main occupation of the company is the management and development of Renewable Energy systems in businesses and homes. From the initial stage of the design of a system to the ordering and installation of this, George Kotakis works, driven by the satisfaction of the needs of the client with full exploitation of the available space for a smooth transition to green energy.
In all of the facilities that implements carried out interface of the system with a cloud application for recording the output in real time with the aim of monitoring the performance of the system, identifying errors and correcting them.
The experience in the construction of renewable energy projects has resulted in the ability to participate in the completion of projects of the general department of construction company. Ensure the proper implementation of the studies of application in industry, the timely ordering and arrival of materials to the construction site and meet the deadlines for completion of projects.
From the initial stage of the design of a system to the ordering and installation of this, George Kotakis works, driven by the satisfaction of customer needs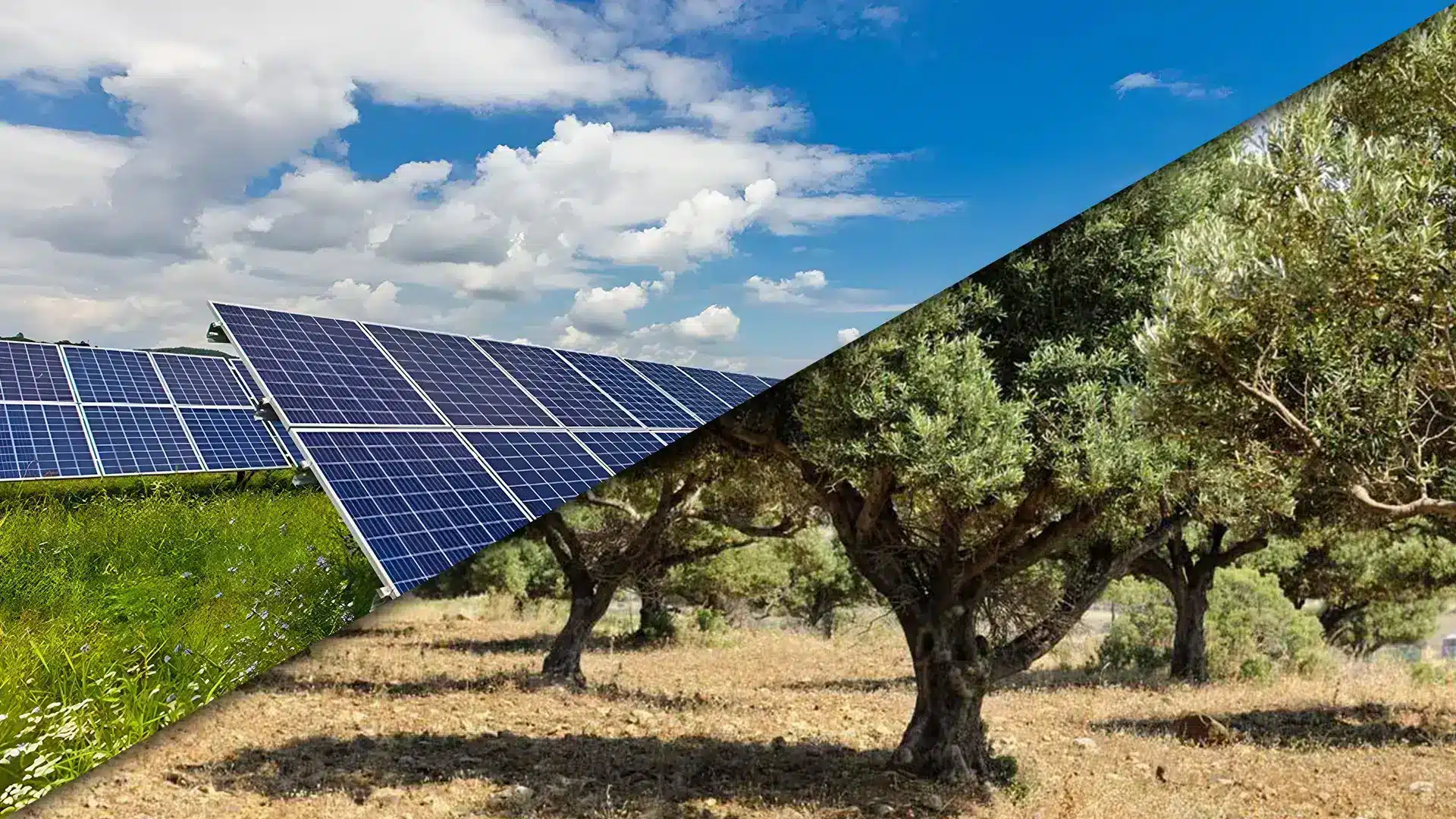 Οι συνέπειες των πρόσφατων κοινωνικοπολιτικών ζυμώσεων, είτε μιλάμε για αυτές που έλαβαν χώρα στην Ελλάδα, είτε για αυτές που αφορούν την ευρύτερη Ευρωπαϊκή οικογένεια, δεν είναι τίποτα παραπάνω από μια απλή υπενθύμιση της σαθρότητας και της -εξ ορισμού- ευμεταβλητότητας των οικονομικών δεδομένων της ζωής μας. Όταν ένας πόλεμος μπορεί να αλλάξει τόσο πολύ τους ευρύτερους συσχετισμούς, τότε αυτό που όλοι καλούμαστε να πράξουμε είναι να αυξάνουμε διαρκώς τα επίπεδα προσαρμοστικότητάς μας, ειδικά όταν πρόκειται για τις παραγωγικές δυνατότητες μιας χώρας και την αυτονομία της σε ενέργεια και αγαθά του πρωτογενούς τομέα.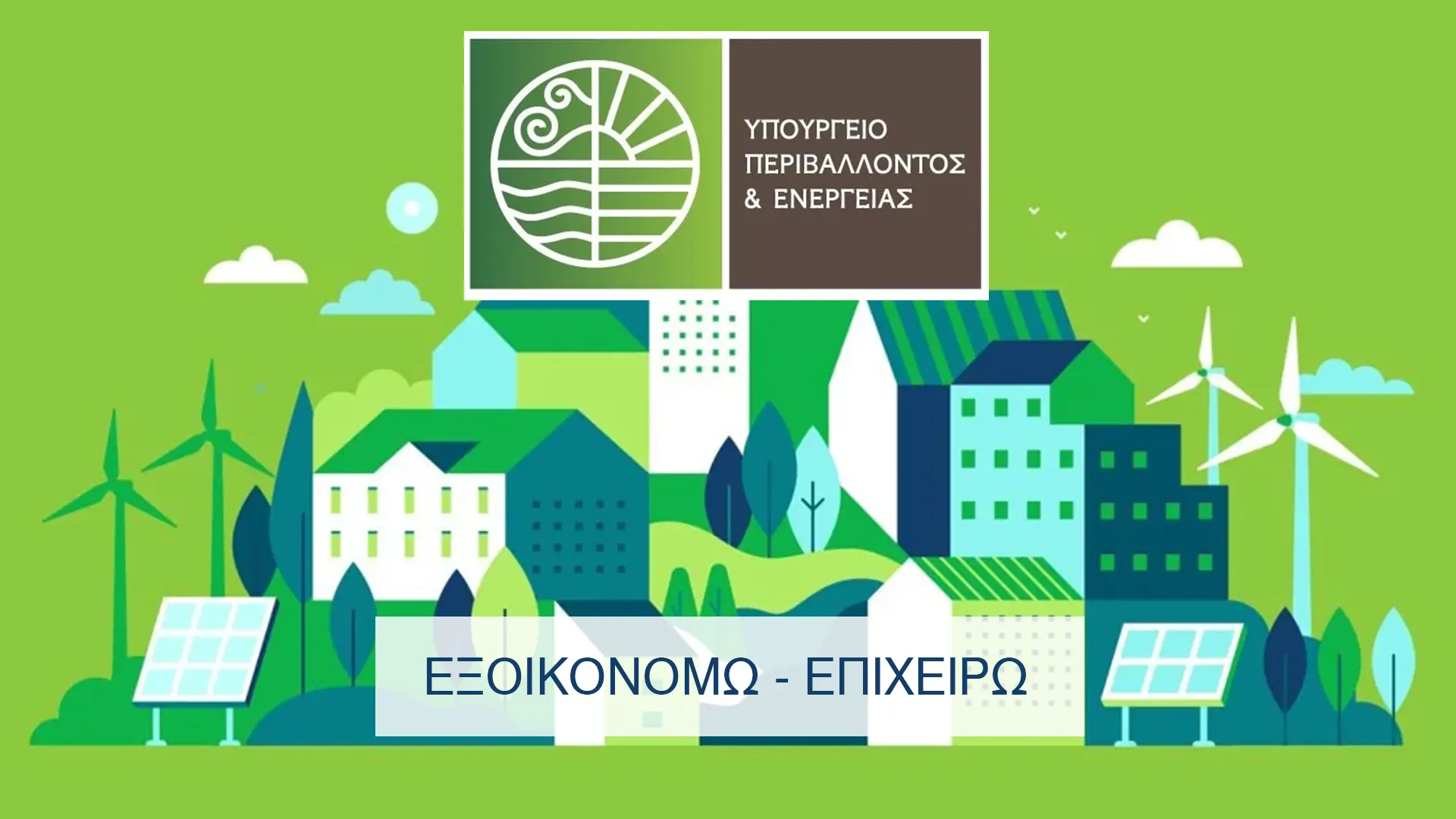 Θέμα χρόνου θα πρέπει να θεωρείται η προκήρυξη της δράσης «Εξοικονομώ-Επιχειρώ» η οποία αναμένεται πριν το τέλος του έτους μετά από πολλές καθυστερήσεις. Να υπενθυμίσουμε ότι η προδημοσίευση της δράσης δημοσιεύτηκε τον Οκτώβριο του 2022. Το πρόγραμμα θα ενισχύσει επενδύσεις για ενεργειακή αναβάθμιση κτηρίων και προμήθεια εξοπλισμού εξοικονόμησης ενέργειας. Η δράση αποτελεί μέρος των πολιτικών και μέτρων του Εθνικού Σχεδίου για την Ενέργεια και το Κλίμα (ΕΣΕΚ), το οποίο καθορίζει με λεπτομέρεια το σχέδιο δράσης για την επίτευξη συγκεκριμένων ενεργειακών και κλιματικών στόχων έως το 2030.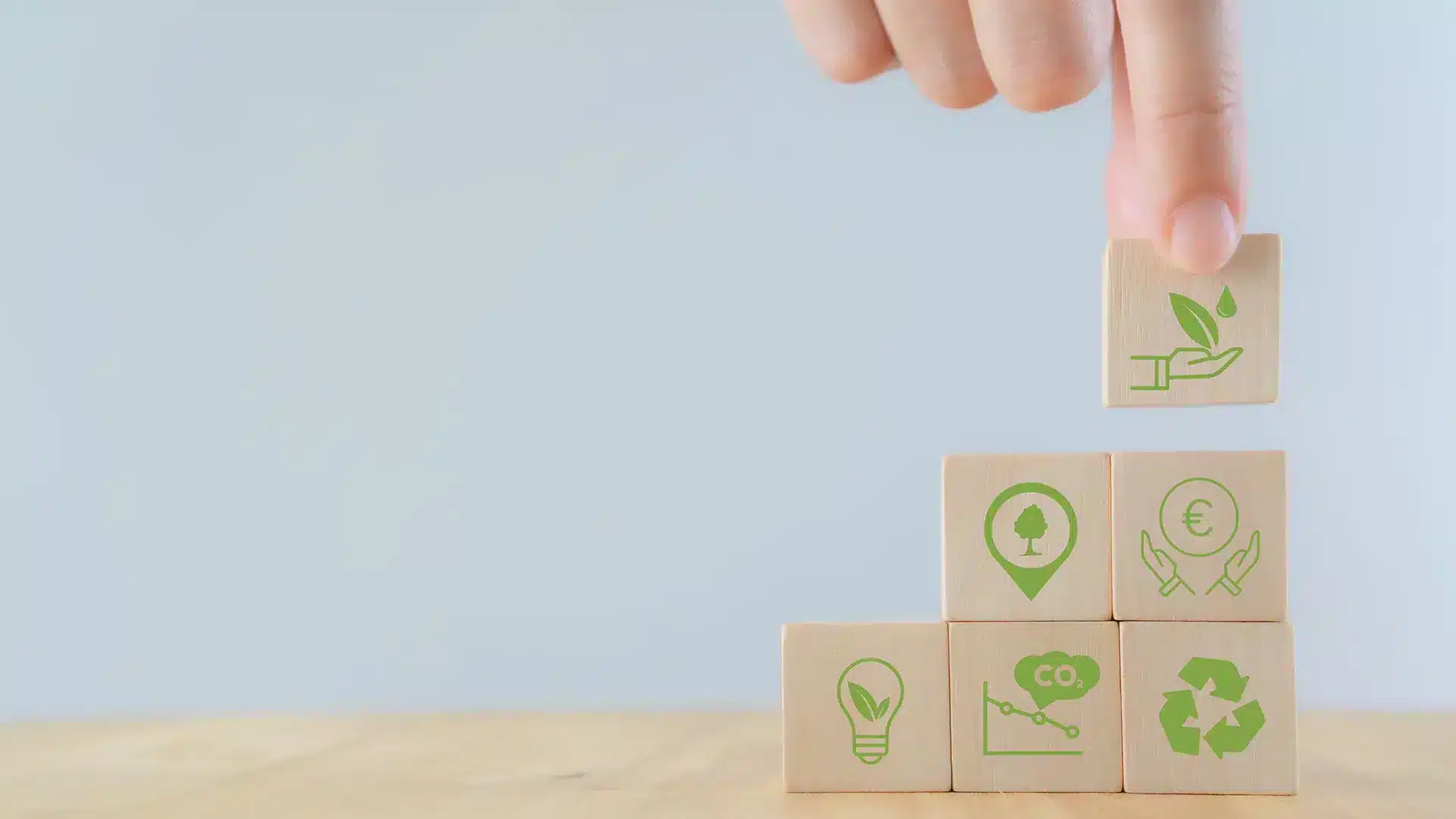 Published two modifications to the Calls of Action which specifies the time integration of the natural and economic object for the Actions of Key Digital Transformation of Smes" and "Aid the Establishment and Operation of New Tourism Small and medium-sized Enterprises". Also, posted a modification on the corporate transformations of N.4601/2019 to the Actions of state Aid Entrepreneurship Smes.
Στο σημερινό ταχέως εξελισσόμενο επιχειρηματικό τοπίο, η διαχείριση έργων έχει γίνει ένας απαραίτητος ρόλος για οργανισμούς σε διάφορους κλάδους. Καθώς η τεχνολογία προχωρά, οι αγορές παγκοσμιοποιούνται και οι απαιτήσεις των καταναλωτών και των επιχειρήσεων διαφοροποιούνται περισσότερο, η ανάγκη για καταρτισμένους διαχειριστές έργων δεν ήταν ποτέ μεγαλύτερη. Αυτό το άρθρο διερευνά τον εξελισσόμενο ρόλο του Project Manager στον 21ο αιώνα, εμβαθύνοντας στις δεξιότητες, τις προκλήσεις και τις ευκαιρίες που συναντούν στην προσπάθειά τους να παραδώσουν επιτυχημένα έργα.

In the study of charging and stability is the calculation of the strength -reactions and the behavior of the vehicle in the loading condition on the basis of the criteria standards.

Is the design of the interior of a building with the aesthetics and the creation of original solutions with quality materials, whether they belong to the category of traditional, classical or contemporary trend.
Is the syntax the study of the integrated design proposals for the redevelopment and improvement of already existing or to be built area (square, commercial projects etc.)


H ΙΩΝΙΚΗ Engineering provides project management services in its entirety for all types of buildings, commercial, industrial and tourist facilities. The projects of our clients vary, and our company is able to cover the strategy for projects of various sizes and complexity.
Photorealism is called three-dimensional depiction of buildings or other design objects with the help of a computer, with a faithful representation of materials, colors and lighting.

The security officer provides to the employer's instructions and advice on matters relating to health and safety at work and the prevention of occupational accidents. The working time depends on the number of employees and the degree of risk of the business.